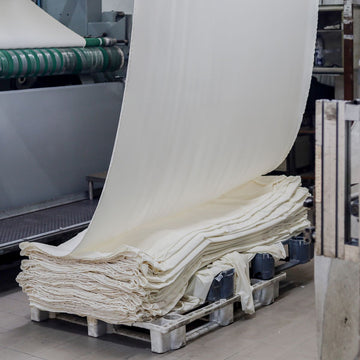 The T-Shirt Mill


NGS MALHAS


Barcelos - BRAGA
Employees: 25
Established: 1999
Capacity: 15 Ton/month
Located in Barcelos, right in the epicenter of Textile leaders, Nuno's Factory is a stone's throw away from where we make the softest Jersey money can buy. We know Portugal is known for having the best jersey suppliers in the World but we've decided to work with this family-owned facility because of their focus in: top-notch yarns from committed suppliers; high-tech machinery for circular knitting; exquisite dyeings and high-end finishings; extraordinary craftsmanship. We feel at home there. And that, money can't buy. NGS produces all our Jersey for T-Shirts and Sweatshirts. Certifications include GOTS, GRS. OEKO-TEX, SUPIMA, GOTEX, BCI
The Work Jacket Factory


LAMOSA
JEANS


Guimarães - BRAGA
Employees: 35
Established: 1992
Capacity: 1.000 units/week
When we first spoke with João Lamosa, we got fascinated by his sensitivity and knowledge to understand what ISTO. is doing. It made even more sense when we saw their current clients' list and our first samples. João is a little bit of many things that are great about our suppliers: a combination of mentors, friends, and partners. We could explain further, but it's better if we let the pictures speak for themselves. Currently, we produce at Lamosa our unisex Work Jackets.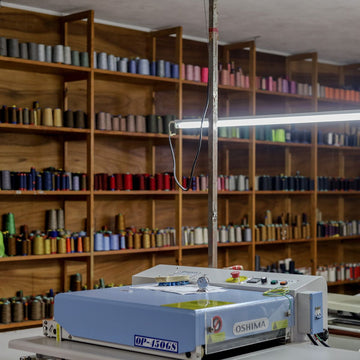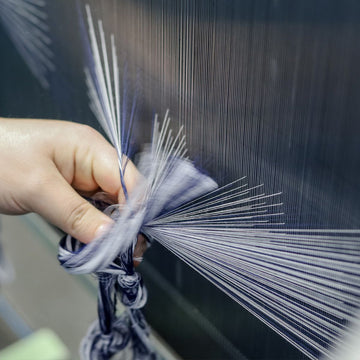 The Shirting Mill


SOMELOS
TECIDOS


Guimarães - BRAGA
Employees: 340
Established: 1958
Capacity: 5 Million meters/year
ISTO. was born with a clear purpose. We want to create the best menswear essentials and make them available at the best possible price to as many people as possible with full transparency. This means we have to work with the best suppliers in Portugal - and in the World. Ok… we could tell you a bunch of things but enough talking: the truth is SOMELOS Fabrics are the best in the World and we aim for nothing but the best. SOMELOS produces all our Shirting fabrics, from Linen to Oxford and Flannels. All GOTS and GRS Certified, of course.
The Label Factory


ETILABEL


Guimarães - BRAGA
Employees: 180
Established: 1996
Located in Guimarães and part of the Unilabel Group, Etilabel is highly specialized in all kinds of labels. Woven, printed, digital, rubber, off-set, you name it. We specifically work with them since they've helped us since our inception - and they have what we require: OEKO-TEX Standard 100 Certification.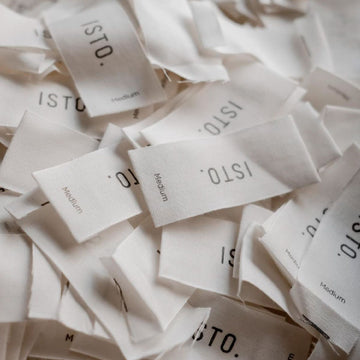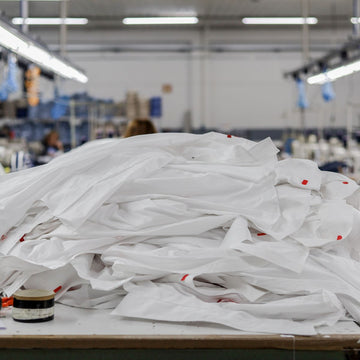 The Shirting Factory


DOCAS
CONFECÇÕES


Vizela - BRAGA
Employees: 40
Established: 1981
Capacity: 10.000 units/month
If our memory does not fail, Sr. Domingos Castro was the fifth sewing factory we've visited in 2 months while looking for partners to cut and sew our Shirts. It was we-want-to-work-with-you-at-first-sight and, after almost three years in the making, we couldn't be more proud. His ability to help, experience, and know-how in all kinds of Shirts, make him the perfect partner to look into every detail. Besides that, DOCAS (DOmingos CAStro Confecções) has something crucial for brands like ISTO.; it is 100% focused on Shirts, sparing no time on any other item. Focus and luxury quality are key. We cut and sew all our Shirts (Oxfords, Linen, Flannels, you name it).
The Corduroy Shorts Factory


MODCOM


Póvoa de Varzim - PORTO
Employees: 20
Established: 1996
Capacity: 8.000 units/month
We first visited MODCOM in April 2019 back at their old facilities. We count ourselves lucky to have found Mr. Tino and a family-owned factory that understands quality and fair working conditions. Setting up the example, in 2020 they've changed and improved their facilities, moving to a brand new factory in Póvoa de Varzim. While looking for the perfect Chinos, Mr. Tino, who produces for a small list of brands rather than having a high-scale modus operandi, helped us find the right fabric, the right weight, and the right fit.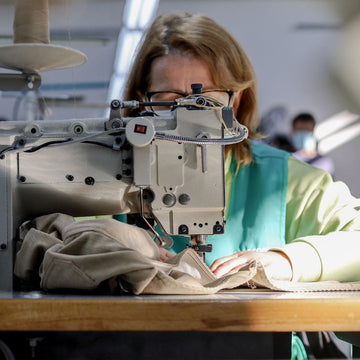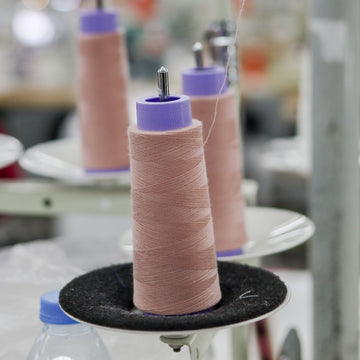 The T-Shirt Factory


JUNIUS
TÊXTEIS


Barcelos - BRAGA
Employees: 108
Established: 2014
Capacity: 600.000 units/month
We went on a trip up North to visit 10 factories already expecting to find a world of adventures. We knew we wanted to start small with a first production batch of 600 Organic Cotton t-shirts, in 2 colors. Seemed easy, but out of those 10, 8 suppliers had no interest in us, saying they couldn't accommodate such a small production. We understood, they were focused on the big fish. Fortunately for us, JUNIUS, part of VELERIUS Group, told us: "we never say no to Clients". And here we are, with great effort from every stakeholder, producing around 13.000 T-Shirts per year, and with the ambition to sustainably grow together. JUNIUS cuts and sews all our Classic T-Shirts, Classic & Heavyweight Sweatshirts, and the Breton.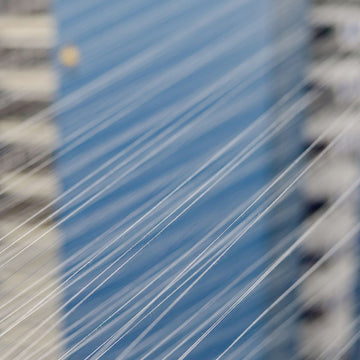 The Socks Expert


FIORIMA


Braga - BRAGA
Employees: 95
Established: 1985
Capacity: 3.5 Million Socks/year
We started working with Fiorima in late 2020 when we finally decided to introduce Socks to our collection. Before then, it had been on our wishlist for a long time. Fiorima is well known in the industry for its luxury quality (ask around the big players and they will tell you), ethical practices, and exquisite finishings. We got impressed by their organized processes (here, robotic processes started years ago) and immediately knew they were the ones. Currently, Fiorima produces our organic cotton socks.
The World's Largest Buttons Factory


LOUROPEL


Vila Nova de Famalicão - BRAGA
Employees: 250
Established: 1966
Capacity: 10 Million Buttons/day
Knowing that Louropel is the largest - and best - buttons supplier in the World is something that should make every Portuguese proud. We have to admit that we're a bit more than that since we manage to produce all our buttons with them. Reliable, ecological, and top-notch quality. This is Louropel. They have integrated its know-how and infrastructures to develop a unique and patented production cycle of an eco-friendly product called "Ecological Biodegradable Buttons" made from all-natural components (corozo, cotton, recycled paper, semolina flour, vegetables, fruit, wood, etc.).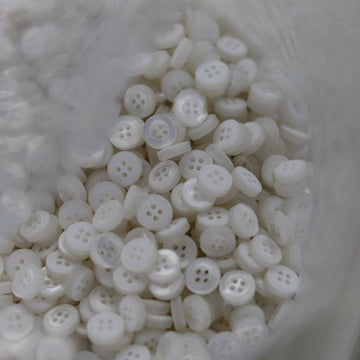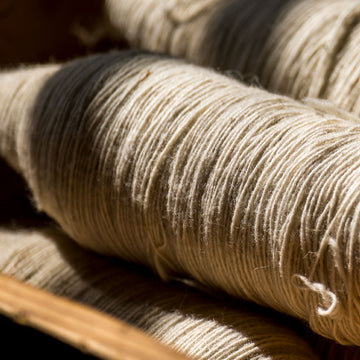 Circular Wool Production with +100 Years of Heritage


BUREL


Manteigas - SERRA DA ESTRELA
Established: 1947
1947, in the year that saw the birth of Lanifício Império, the most important wool factory in the region of Serra da Estrela.
In 2010 the factory was discovered by two mountain explorers, João Tomás and Isabel Costa, who, after realizing the heritage and the cultural value of the space, decided not to let Burel die proceed with the recovery of the factory's activity - calling it Burel Factory.
Today it continues to produce using the same machines and trditional equipment, from the time the industry was still made by hand, thus ensuring the production of unique, different and high quality fabrics. Preserving the past, reinterpreting it and making it into a story of the future.
A space for design and production of bure, the most traditional wool fabric in the local industry, now used in a very innovative way.
The Luxury Knitwear Specialist


ORFAMA


Braga - BRAGA
Established: 1969
Capacity: 300.000 units/year
One thing is true, undeniable, and certain in life: ORFAMA, our Knitwear supplier, is highly specialized in fully-fashioned pieces. Either by using its rare Bentley Cotton Machine (only two in Portugal, we have been told) for extra-fine gauge - 21GG, 24GG, 27GG & 30GG - or by testing Japanese heritage when using SHIMA SEIKI machines for other gauges between 5GG and 18GG.
When we first met António Cunha in 2019, his professionalism and "let's-get-things-done-attitude" were absolutely mind-blowing. We started producing our first sample minutes after we left his office for the first time. Quite uncommon these days.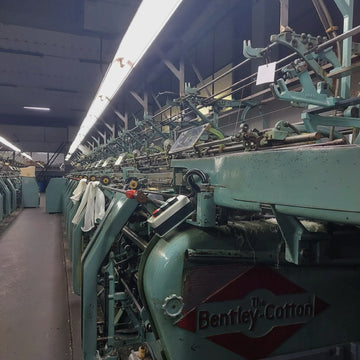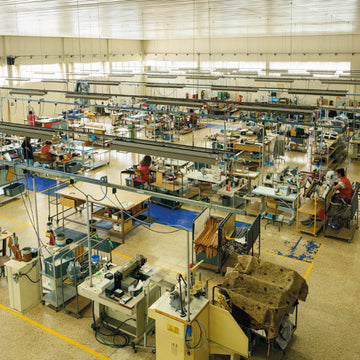 The Belt Factory


OLHAMAR


Alcobaça - BENEDITA
Established: 1972
Capacity: 50.000 units/year

Knowing how to work with leather requires years and years of experience.
Sometimes it's just something that passes from generation to generation.
That's what happens in Olhamar, a family-run factory that has been working
with high-quality leather since 1972. Real craftsmanship and heritage. 
The Cap Factory


VISEUCAPS


Braga - PORTO
Established: 1972
Capacity: 60.000 units/year

Family-owned facility that operates in a small environment. Viseu only produces caps and special embroidery. They have answered all our needs since day one and we are confident we've chosen the right partner.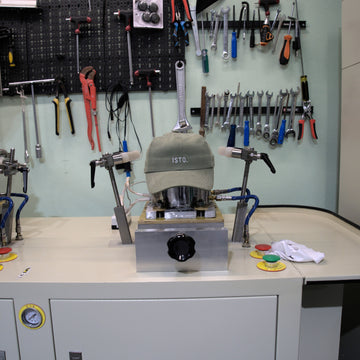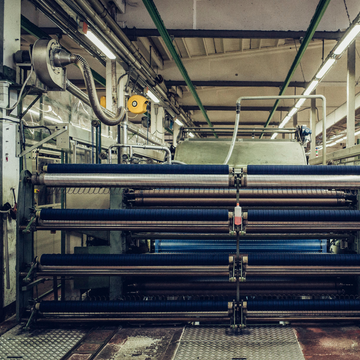 The world-famous Cashmere mill


CARIAGGI LANIFICIO


Cagli - ITALY
Established: 1958

Since 1958 Cariaggi has specialized in producing some of the world's finest woolen yarns, from their home in the eastern Italian region of Marche.
By combining Cariaggi's expertise and the talents of premium, Italian knitwear manufacturers, we have crafted what we think is the perfect Cashmere Sweater.
The Cashmere Sweater Factory


WOOL TIME


Colmurano - ITALY
Established: 2015

Producing for the best-in-class knitwear brands, Wool Time specializes in the production of knitwear, both fully fashioned and cut, using its own state of the art knitting machines for cutting.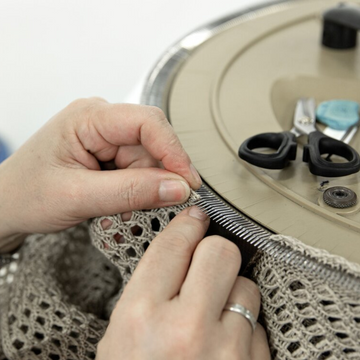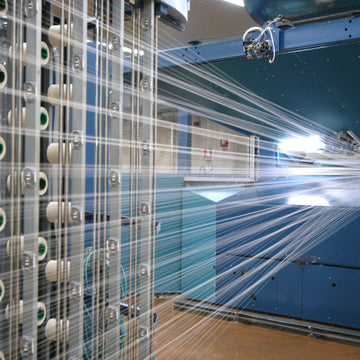 The Denim Factory


CANDIANI


Milan - ITALY
Established: 1938

Candiani was established in a tiny town near Milano and has been family-run ever since. Today it is known as one of the greenest mills in the world. In case you didn't know, Denim has one of the most polluting production processes, with lots of water, dyes, and artificial fibers. With Candiani and its Italian Denim we learned how to produce a premium-quality, classic staple yet sustainable one - using less chemicals and a new washing approach that has a lower impact on the planet. That's why we so proudly call them the World's Cleanest Factory.
The Fleece Mill


CATLAND


Saint-Pierre-la-Noaille - FRANCE
Established: 2000
Capacity: 1.2 Million meters/year
A leading specialist in fleece fabrics, Cat'land is a French family business created in 2000 and located about a hundred kilometers from Lyon. Throughout the development of our Fleece Jacket, they have always been a flexible and responsive company, and their 100% recycled fleece material was what made us choose them for producing our first-ever performance-enhancing product. They are certified by OEKOTEX and GRS.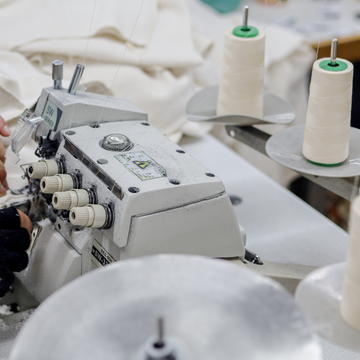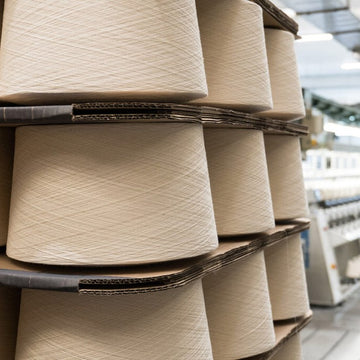 The Yarn Specialist


MONTICOLOR


Montirone - ITALY
Established: 1993
Monticolor was established in 1993 near Montirone - Italy, following the fundamental principles of quality and service and has been able to constantly increase its range of yarns in various types and colours, with the highest possible quality. Throughout the years, they have grown into a company whose values are a combination of respect for the environment and the people, as well as economical sustainability. Currently produces the yarn for our Men's Organic Cotton Sweater (improved version 2.0), and we couldn't be happier with the final result.
And, of course, their certifications include GOTS, GRS, OEKO-TEX and BCI.
BE THE FIRST TO KNOW ABOUT NEW ARRIVALS, PROMOTIONS
AND SPECIAL PROJECTS AND RECEIVE 10% OF YOUR FIRST ORDER