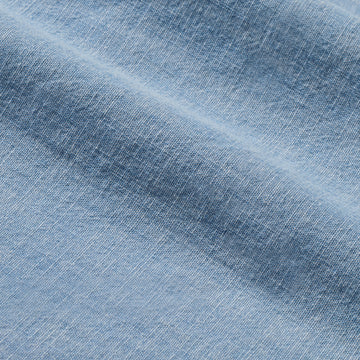 ABOUT OUR FABRICS

CHAMBRAY


Originated in France (1500's), specifically in "Cambrai", Chambray is a cotton plain-weave fabric made with a dyed warp yarn and a white filling yarn and typically comes in light blue.
Sometimes confused with denim, chambray is lighter and is woven differently; slightly more airy and chilled for warmer days.
Of course, ours is Organic Cotton and GOTS Certified.

MAKE IT LAST LONGER
We chose our materials carefully in order to have the lowest environmental and social impact & the best product for you to use.
However, it is equally important to make the right after-care decisions in order to extend the life of your product and keep its quality over time
MAKE IT LAST LONGER - TIP 1

TAKING CARE OF OUR CHAMBRAY SHIRT

- Wash (preferably by hand) with cold or lukewarm water in low cycles to prevent deep wrinkles and stressing the fiber.
- Treat any stains before you wash the full piece.
- Give the garment a good shake after wash and a light pull in the sleeves, plackets and side seams after wash to remove creases and avoid ironing.
- Air Dry: hang in a rack and avoid direct sun exposure, use a hanger in order to reduce wrinkles and avoid ironing.
- In case you need to iron, we recommend steaming instead of ironing.
- Spray the shirt with water before ironing to make it easier to remove creases.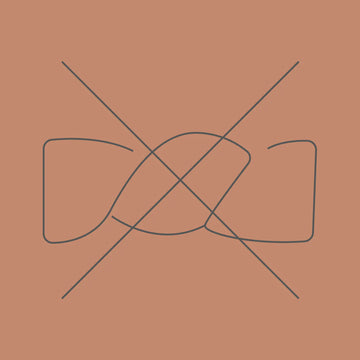 MAKE IT LAST LONGER - TIP 2

GARMENTS
CARE GUIDE


In our Care Guide we share how to wash, dry and care your garments in the best way to make it last longer

OUR CHAMBRAY GARMENTS
Check our products made with 100% Chambray
Translation missing: en.products.product.price.regular_price
$135.00
Translation missing: en.products.product.price.sale_price
$135.00
Translation missing: en.products.product.price.regular_price
BE THE FIRST TO KNOW ABOUT NEW ARRIVALS, PROMOTIONS
AND SPECIAL PROJECTS AND RECEIVE 10% OF YOUR FIRST ORDER