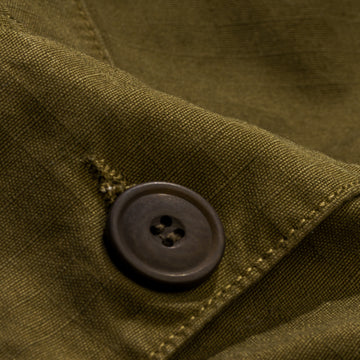 ABOUT OUR FABRICS

RIPSTOP COTTON


Cotton Ripstop is known for its uniquely pronounced boxed or diamond-shaped patterns woven into the fabric.
All Ripstop Fabrics are crafted with double warp and weft threads woven into a crosshatch pattern which makes them quite resistant to tearing and ripping. It is usually denser and heavier than most cotton materials.
As fans of daily usability and everyday essentials, how not to fall in love with a fabric that is used as uniform in many cases and considered durable apparel? Try it for yourself.

MAKE IT LAST LONGER
We chose our materials carefully in order to have the lowest environmental and social impact & the best product for you to use.
However, it is equally important to make the right after-care decisions in order to extend the life of your product and keep its quality over time
MAKE IT LAST LONGER - TIP 1

TAKING CARE OF RIPSTOP COTTON GARMENTS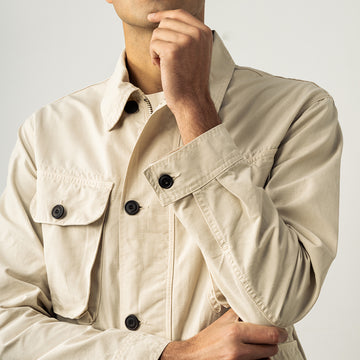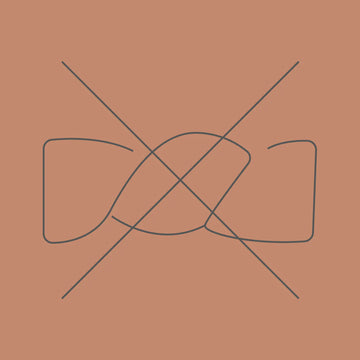 MAKE IT LAST LONGER - TIP 2

GARMENTS
CARE GUIDE


In our Care Guide we share how to wash, dry and care your garments in the best way to make it last longer

OUR RIPSTOP COTTON GARMENTS
Check our products made with Ripstop Cotton
Translation missing: en.products.product.price.regular_price
$300.00
Translation missing: en.products.product.price.sale_price
$300.00
Translation missing: en.products.product.price.regular_price
Translation missing: en.products.product.price.regular_price
$300.00
Translation missing: en.products.product.price.sale_price
$300.00
Translation missing: en.products.product.price.regular_price
BE THE FIRST TO KNOW ABOUT NEW ARRIVALS, PROMOTIONS
AND SPECIAL PROJECTS AND RECEIVE 10% OF YOUR FIRST ORDER