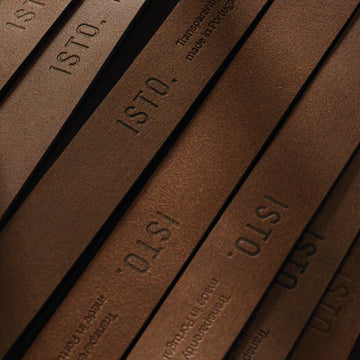 ABOUT OUR FABRICS

VEGETABLE TANNED LEATHER


Luxury veg-tan leather, using only natural tannins such as mimosa & tree bark and certified by LWG. Perfectly aged leather from Santa Crocce, Italy. Designed, cut and handcrafted in Portugal.
Renowned as one of the most environmentally friendly methods, vegetable tanning eliminates all harsh chemicals and preservatives in the tanning process.
Instead, vegetable tannins originate from organic materials such as chestnut, oak, and tree bark, producing their natural color and luxurious finish that gets better with age.
Vegetable-tanned leather is the most genuine tanning method which means some marks are natural to happen, this is what gives it a unique look.

MAKE IT LAST LONGER
We chose our materials carefully in order to have the lowest environmental and social impact & the best product for you to use.
However, it is equally important to make the right after-care decisions in order to extend the life of your product and keep its quality over time
MAKE IT LAST LONGER - TIP 1

TAKING CARE OF VEGETABLE TANNED LEATHER PIECES

- Just like our skin, leather needs to be moisturized from time to time. Use a natural oil and brush it gently with a dry cloth on the material.
- Avoid direct and persistent contact with water and heat (no worries about a slight rain or sunny days).
- Store your leather item in a dry and airy space to avoid humidity and mold.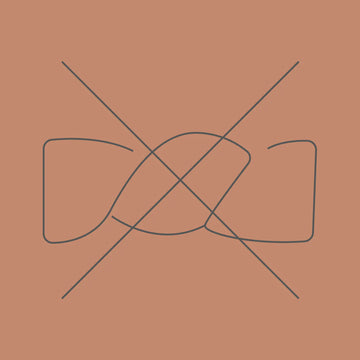 MAKE IT LAST LONGER - TIP 2

GARMENTS
CARE GUIDE


In our Care Guide we share how to wash, dry and care your garments in the best way to make it last longer

OUR VEGETABLE TANNED LEATHER PIECES
Check our products made with Vegetable Tanned Leather
Translation missing: en.products.product.price.regular_price
$97.00
Translation missing: en.products.product.price.sale_price
$97.00
Translation missing: en.products.product.price.regular_price
Translation missing: en.products.product.price.regular_price
$97.00
Translation missing: en.products.product.price.sale_price
$97.00
Translation missing: en.products.product.price.regular_price
BE THE FIRST TO KNOW ABOUT NEW ARRIVALS, PROMOTIONS
AND SPECIAL PROJECTS AND RECEIVE 10% OF YOUR FIRST ORDER