MAGAZINE

MEET NÃM MUSHROOMS:
1ST CIRCULAR ECONOMY AND URBAN FARM IN PORTUGAL
Meet NÃM: mushroom genius, circular economy preachers and first urban farm in Lisboa. This love-at-first-sight project gives coffee grounds a new life while returning valuable nutrients to the soil (or containers, in this case).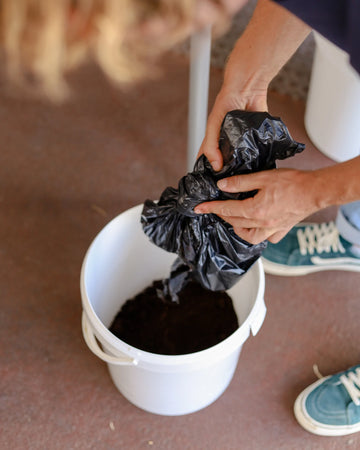 In Marvila, it all starts with used coffee grounds from an ongoing partnership with Delta Cafés. Instead of going to the landfill, Delta collects and delivers used coffee every day so that Natan can do what he does best: transform it into yummy organic mushrooms. 
By adding just a bit of water and packing it in bags all together in the perfect temperature inside NÃM's containers, Natan expects magic to happen in a few days. 
They like to call it: "From waste to taste". And we couldn't agree more.
BE THE FIRST TO KNOW ABOUT NEW ARRIVALS, PROMOTIONS
AND SPECIAL PROJECTS AND RECEIVE 10% OF YOUR FIRST ORDER