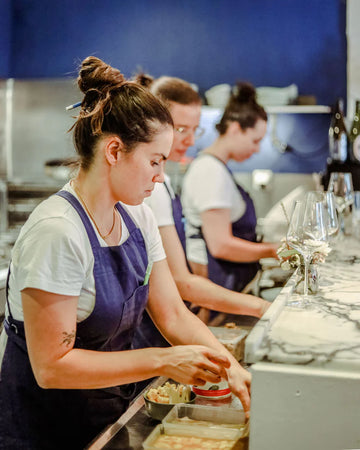 MAGAZINE

STEP RIGHT IN,
SENHOR UVA
Good wine bars in Lisbon are a rarity. Good wine bars in Lisbon where you don't necessarily have to spend half of your monthly salary, are welcomed by two of the friendliest hosts in town, get to enjoy outstanding wines besides the ones you already know, and leave wanting to come back, those are really hard to find in Lisbon. But look no more, because Senhor Uva - "Mister Grape" in English - is here.
Do you know how people keep saying that travel is all about the journey and not so much the destination? Stéphanie and Marc might disagree, as they were avid travelers who also looked for a place to settle down, do what they love, and find that slackline-like balance between work and quality of life. Thus Lisbon.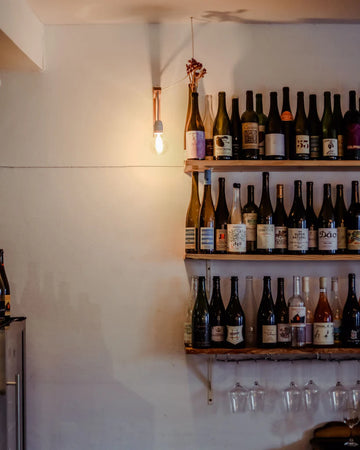 Marc's family on his mother's side is from Macau,  so there has always been an eagerness toward Portugal. Since he first visited the country, Marc came back over 10 times and started to notice that there was something brewing here. Not to sound careless, but the net effect of the tourism boom in Lisbon is still very positive.
One of the positive impacts is a growth in business, a growing number of which are being founded by people like Marc and Stéphanie, who were focused on creating something that felt sustainable and relevant to tourists and locals alike. Hence Senhor Uva, a place that combines a very interesting curation of wines with the food you want seconds of.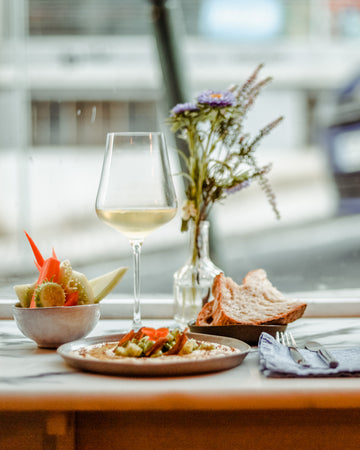 Couple that with the easiness of the owners and you quickly realize this is the type of place they themselves yearn to find more in Lisbon: not so much the upscale-ish slightly too exclusive fine dining type of place that is a growing trend in Lisbon, but more of the laid-back, easy going, quality focused, reasonably priced options us regular folks so many times look for when they go out. That's some work-life balance right there.
Top 3 bottles right now
Lamda, Ktima Ligas (northern Greece)
Terras de Tavares 2003 (Portugal)
Fugazy Vineyard Grenache, Ochota Barrels (Australia)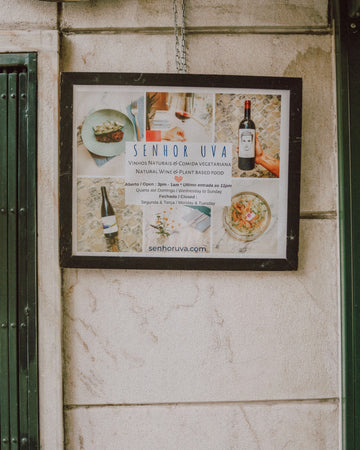 BE THE FIRST TO KNOW ABOUT NEW ARRIVALS, PROMOTIONS
AND SPECIAL PROJECTS AND RECEIVE 10% OF YOUR FIRST ORDER